FROM THE GYM TO THE RANGE
CUSTOMIZES IS THE WATCHWORD
Just down the hill from the clubhouse is a destination for players who not only enjoy practice, but treasure this time alone. Players who enjoy quiet time to hone different aspects of the game. Or taking the time on the green that might save five putts a round – the kind of attention that made course architect Ben Crenshaw a two-time Masters champion. For students of the game, this is a place for higher learning.
Golf writers have observed that mountain courses seldom play as well as they photograph. Clear Creek is the exception and plays even better. The same is certainly apt when it comes to the practice facilities. Bill Coore calls ours the prettiest practice facility anywhere. This is a facility that is as diverse as it is complete – not only to mirror many of the shots you'll encounter on the course, but to keep the experience fresh for members and guests.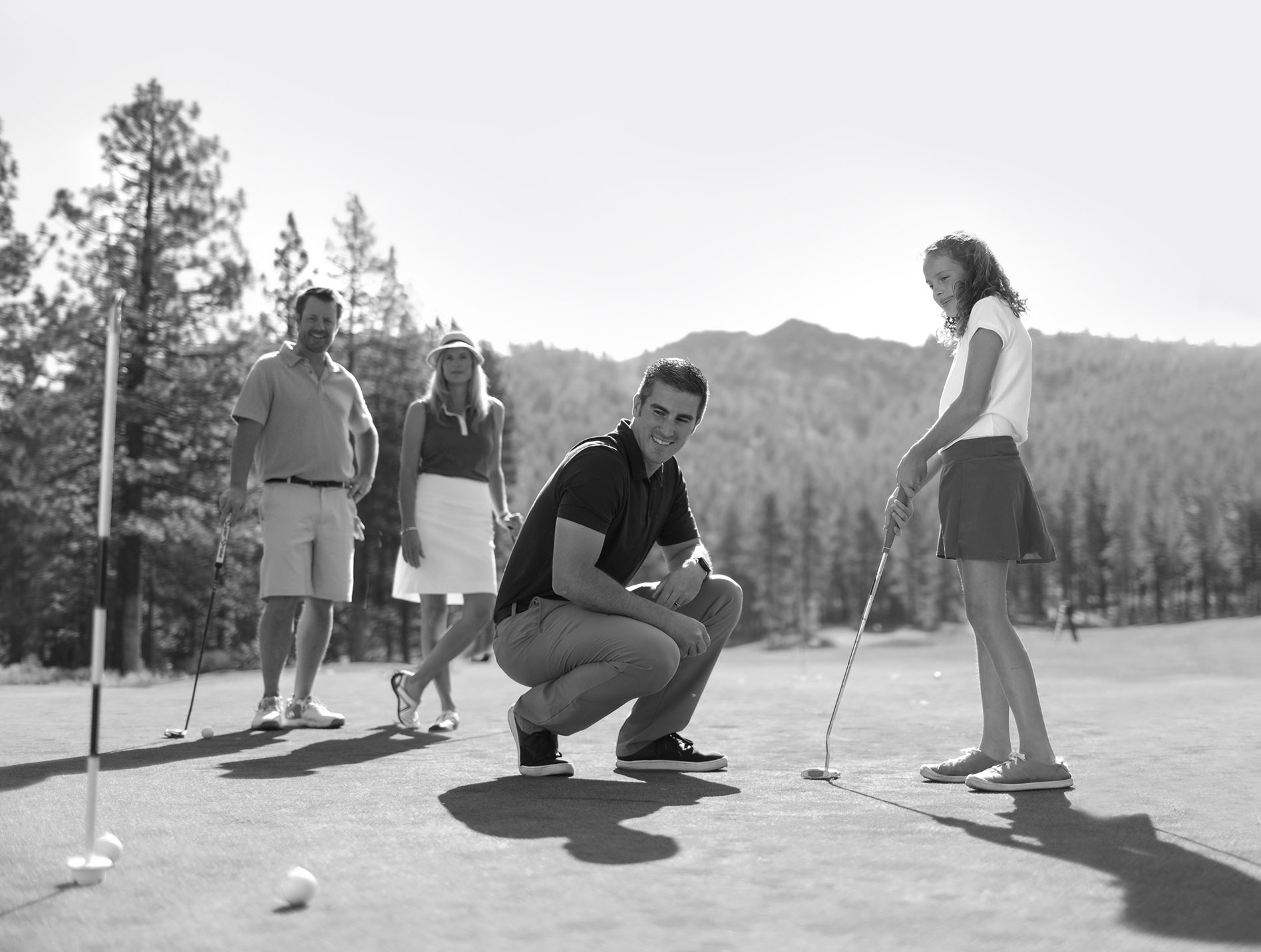 WE'RE NOT LEVELING WITH YOU.
We wondered why all practice tees are pancake flat, when courses are anything but. So we designed a place that mirrors a typical round. Uphill lies, downhill chips (which we all hate), bunkers above greens and below. This is an uncrowded and unhurried place for players to warm up, but beyond this, a destination for thoughtfully concentrating on their game.